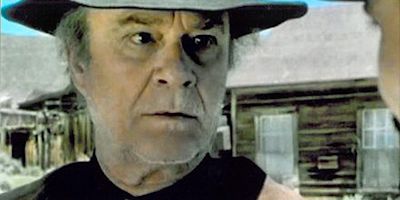 Peter-Henry as Gunslinger
A young sheriff attempts to bring justice to the Gunslinger.
Lone Pine Film Festival – World Premier
The Autry in Griffith Park – Special Screening
The world premier of the short film, Gunslinger, at 2010 21st Annual Lone Pine Film Festival. This short film was filmed on location in the ghost town of Bodie State Historic Park, just a couple hours north of Lone Pine, and stars Peter-Henry Schroeder as the Gunslinger. Peter has also had rolls in several award winning films which premiered at the Method Fest Film Festival and the Sundance Film Festival. His television credits include Star Trek Enterprise, Thirtysomthing and Cheers, and he has his own production company; PHS Productions.
Also starring in the Gunslinger is Zach Layton as Young Jake. Zack is a graduate of New York University, and the Tisch School for the Performing Arts where he earned a BA in Theater. He has several stage credits and has moved from his native New York to Los Angeles where he will pursue work as an actor in Television and Film.
The film was Executive Produced, Directed, Written and Edited by Jonathon Weber. Jonathon is a graduate of the prestigious New York University, and the Tisch School for the Performing Arts. Gunslinger marks his Directorial film debut, and he has been prodigiously committed to the project.
Also part of the creative team is founder and CEO of Nova Entertainment, Frankie Nasso, Producer and Assistant Director Matthew Bramante, and Director of Cinemaphotography. Peter Schroeder III, making his debut as music and soundtrack composer for Gunslinger.
"Gunslinger pulled me in, with the cumulative building of the film to a dramatic climax. Definitely will be a great addition to the 2010 Lone Pine Film Festival." Robert Barron, Museum and Festival Director